Skip Main Content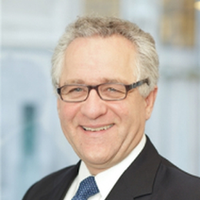 Paul-Marie J. Brisson, MD
ROLE:
Orthopedic Surgeon
SPECIALTIES:
Surgical Treatment of Spinal Disorders
LANGUAGES:
WE CARE ABOUT YOUR FEEDBACK!
Please take a moment and let us know how your experience was.
REVIEW US
New York Metro's Top Doctor, 10 Years and Counting
Seen As Best Pain Doctor in NYC
In recognition of his stupendous performance as an orthopedic surgeon, Dr. Paul M. Brisson has been published in the world-class publication, The Leading Physicians of the World, by the International Association of HealthCare Professionals (IAHCP). He is also certified in orthopedic surgery by the American Board of Orthopaedic Surgery and is a member of the American Academy of Orthopedic Surgeons. Furthermore, Dr. Paul M. Brisson was selected by Castle Connolly as one of New York Metro's Top Doctors for 10 years in a row. He has been acknowledged as the best Back Pain Doctor in NYC and has been highlighted on the cover of the Best Doctors in New York issue. A published author, he attributes his success to his strong commitment to help patients, his genuine empathy, and candid nature. In his time off work, he enjoys scuba diving, skiing, and motorcycling.

Contact Us
Office Location
Office Location
Address:
Hours:
Get In Touch with Us: